Irrigated by the river Cauvery, this 160-acre farmland produces organic rice, dal, lentils and coconuts.
Cattle livestock numbering 400 live on the campus of Loyal group of companies. They provide about 700 litres of milk per day which is supplied to our staff members and hostel residents. We also produce ghee (clarified butter) with an enticing aroma, thanks to the healthy practices followed on our farms.
All our farm lands have areas reserved for green grass cultivation which is used as fodder for our livestock. We also produce vermicompost that goes towards providing organic manure for the organic farming practiced at the Valli Textile Mills, Loyal Textile Mills, Chintamani Textile Mills and at our Mayavaram and Andhra units.
KOVILPATTI AND SATTUR FARMS
Hostel grocery supplies such as organic vegetables and fresh greens are procured from our Kodukkamparai farms. Gooseberries, mangoes, pomegranates and other fruits are cultivated at the fruit orchards on the Loyal Textile Mills and Chintamani Textile Mills campuses.
Using two kinds of well known species of earthworm vermicompose preparation is made through trench method. By this Loyal improves microbial population and nitrogen fixing bacteria.
sappotta, Green feedings, Thousands of trees
Sappotta, Amla, Green feedings, Pomegranate
Kitchen garden & mango trees
Teak, Cucumber, Vegetables, Green feedings
Cholam, Neem, Juli flora, Small millets
paddy, cotton, black gram – Organic, Greengram, Coconut
Teak, Gingelly, quava, silk cotton, coconut, mango, pomegranate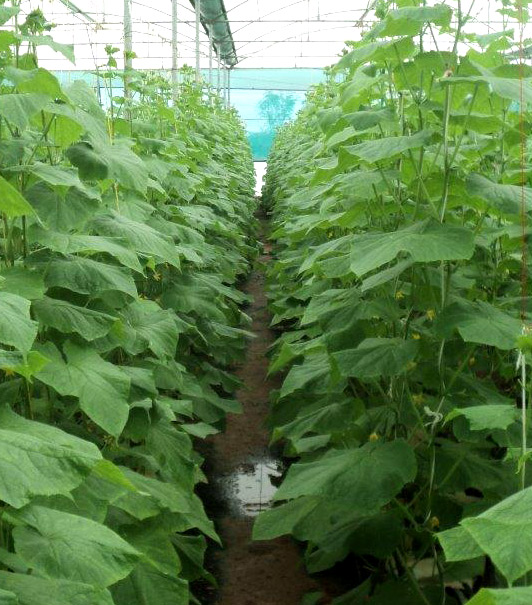 Harvesting the grass grown in the mill premises, a large number of cows and oxen live in the campus of loyal mills providing gobar gas for cooking food for the hostel inmates, vermicompost (bio-fertilizer), urine based pesticide and disinfectants (bio-pest control solutions) besides milk, fed
with natural food and no growth hormone.