Committed to philanthropy and socio-environmental development, Loyal Group is a multi-faceted organization, providing an array of products and services for textile and apparel industries. In more than its seven decades of establishment, the Group has created several benchmarks and established milestones for the forthcoming generations. Loyal Textile Mills is one of the largest composite textile mills in the country. It comprises four spinning mills, two weaving units, one knitting unit, one dyeing house, seven garment manufacturing units, one trading cum retailing company and a joint venture trading company in Italy. The Group
also has in its fold the 167 year old watch trading company 'P Orr & Sons' which has 14 operational retail outlets in Tamil Nadu and Pondicherry (India). An ISO 9002:2008 accredited, The Loyal Group follows a strict ethical code of conduct in its business operations. The Group's annual turnover is INR 1,400 Cr (US$ 200 Million), out of which, INR 1,120 Cr (US$ 160 Million). Revenue is generated from exports. Loyal Group exports products to various countries which includes Argentina, Australia, Bangladesh, Brazil, Belgium, China, Cambodia, Colombia, Croatia, Dominican Republic, Dubai, El Salvador, Egypt, Germany, Hong Kong, Hondrous, Indonesia, Italy, Iran, Israel, Japan , Korea, Lithuania, Latvia, Mauritius, Morocco, Madagascar, Portugal, Poland, Philippines, Pakistan, Peru, Russia, Spain, South Africa, Sri Lanka, Tunisia, Turkey, Thailand, Taiwan, Vietnam, United Kingdom and the USA. In recognition of its continual improvement in export performance, the Government of India has awarded the Loyal Group with the "Star Trading House" status. Over the years, the group has been credited with several accolades and awards in recognition of its consistent export performance.
Our quest is to become the most admired group by all our stakeholders i.e., Customers, Employees, Share holders and Society at large.
We shall pursue world- class standards in our People, Products, Processes and Performance.
 We seek quantum growth to lead in the International and domestic market and enhance our international presence by encouraging Innovation and Nurturing Intellectual Processing.
We will be always conscious of the path we take to ensure highest ethical and moral compliance even as we remain totally focused on our goals.
With a strong commitment to quality and customer satisfaction, our vision encompasses the following:
To be one of the most admired textile companies which follows and supports sustainable environmental friendly processes right from cotton cultivation to Product distribution; practices high level of integrity and fairness in dealing with all the stake holders.
To remain focused on developing Specialized and Technical products for safety and functional wear.
Oriented towards achieving desired results, Loyal Group works with a highly professional approach, while maintaining ethical business practices. The Group manages a synergy with its clients for mutual growth. At present, Loyal Group exports textile and apparel products to the discerning markets all across the globe. Some details are provided below:
Bangladesh, China, Cambodia, Hong Kong, Indonesia, Japan, Korea, New Zealand, Philippines, Pakistan, srilankan, Thailand, Taiwan and Vietnam
Belgium, Croatia, Germany, Honduras, Italy, Lithuania, Latvia, Portugal, Poland, Russia, Spain, Turkey and United Kingdom, etc
Egypt, Mauritius, Morocco, Madagascar, South Africa, Tunisia
Argentina, Australia, Brazil, Colombia, Switzerland, Mexico, Dominican Republic, El-Salvador, Peru and USA.
Loyal has won the Texprocil Gold Trophy Thirteen years in a row starting from 2006-07. As India's largest exporter of cotton fabrics, loyal is keen on maintaining its leadership position for ever more years to come! And, while at it, we would also like to become the leading fabric and garment manufacturer using recycled polyester and garment cut waste.
In our continual search for process improvements, we are looking at reducing water consumption in fabric dyeing through more water-frugal processes including the use of dope dyed materials and reopened dyed fabrics waste. This will also help add to our already considerable efforts in environmental management.
We also want to continue to innovate and produce high performance textiles at lower costs by making the most out of the facilities available at our R&D centre at Naidupet.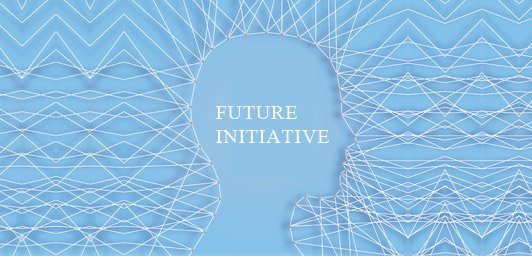 Firmly on our radar are plans to create luxury brands in men's inner wear and ladies leg wear using unique fabrics with high performance. We would like to initially position these brands in the domestic market before looking for international success. We are also actively seeking to increase the share of our finished products-portfolio in our overall turnover.
Loyal would like to maintain its leadership position in the export of safety garments whilst also creating a brand to cater to the domestic safety wear market.
We recognize that happy employees contribute to happy bottomlines and we would like to be ranked amongst the best employee-engaged companies in the country with the use of online data capture, data analysis and collective use of data to drive employee excellence at all levels.
In house R&D centre: The in-house R&D centre is located in the factory premises at Naidupet in a separately demarcated
area. The Main objectives of the R&D program are:
Development of new products
Development of new process for manufacture of the products
Development of new fabric out of fibres
Development of specialty fibres including anti microbial, anti static, heat resistant, flame retardant,and convert them to work wear garments for international Markets
Development of New fibre made yarn and to imply its usage in casuals and comfort wears
To optimize existing operating procedure
Development of new products to achieve cost and operational effectiveness
Changing of process parameters in the existing pattern and develop the best cost and quality effective parameter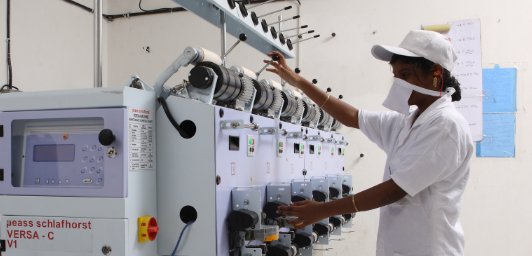 UNCOMPROMISING OBSESSION FOR QUALITY
Quality assurance is carefully imbibed in every process and is every employee's obsession. It begins at the ginnery. Loyal's cotton selectors choose the gins from where Loyal buys its cotton. The cotton is thoroughly tested using HVI instruments and issued for mixing, using a bale management system
which ensures a narrow band of average yellowness and micronaire values.
Fully equipped quality control labs:
High volume cotton testing to ensure that every bale is tested. Loyal's own bale management system is followed while mixing different bales
AFIS advanced fibre information system is used to get a clearer picture of the cotton and process slivers
Mesdon: For online measurement of neps at carding and cambers at all units
Yarn and sliver quality testing machines including fabric simulator with a software to identify the source of defect
Tensorapid: Single yarn strength testers to determine the RKM
Classimat: Loyal is having Class iQON, an advanced yarn fault detection and classification instrument. Using a combination of Visible Light and Infrared technology, the machine detects fibre
mass variations, splice faults and foreign fibre contamination, including white polypropylene. Both cleared and uncleared yarn are tested regularly to identify the faults and based on the test results
the process parameters and clearer settings are optimised to get the best quality.
Loyal uses a combination of cottons from Egypt, USA, Israel and India to produce yarns for different
customer specifications. 100% of both knit and woven cloths grey, as well as dyed are inspected
before packing.